Information
Light beam, light source, light image? Knivesandtools explains.
We often get asked which flashlight has the best light beam. This question, however, doesn't come with an easy answer. Of course a flashlight is, first and foremost, there to give you light whenever you might need it, but for most users this won't be enough.
At home you won't need as much lumens as when you are walking your dog in a dark park. In this topic we will tell you more about the different light images in order to make the choice a little easier.
What is a light beam?
A light beam is comprised of small rays of light. A ray of light is the smallest ray of light that exists. A light beam is thus comprised of a lot of small rays of light. All rays of light in a beam can be parallel to each other. As such you will have a parallel bundle. It is also possible for the rays to come from one point and disperse making the beam broader. It is also possible that the rays of light aim towards one point from different directions.
Reflector
A reflector is used to bundle the light. A smooth reflector turns the ray of light into a narrow beam. An SMO-reflector (Smooth Reflector) is used when the highest possible distance needs to be reached. The result is that you are not simultaneously left with a broad beam to light up your immediate surroundings. To prevent this from happening, a reflector with a structure on the inside, the so-called OP-reflector or orange peel reflector, is used. The result is that the light spreads out a little more. The disadvantage is that the scope is reduced. To limit this reduction good flashlight producers use coated glass. This ensures that the intensity of the light is optimally used.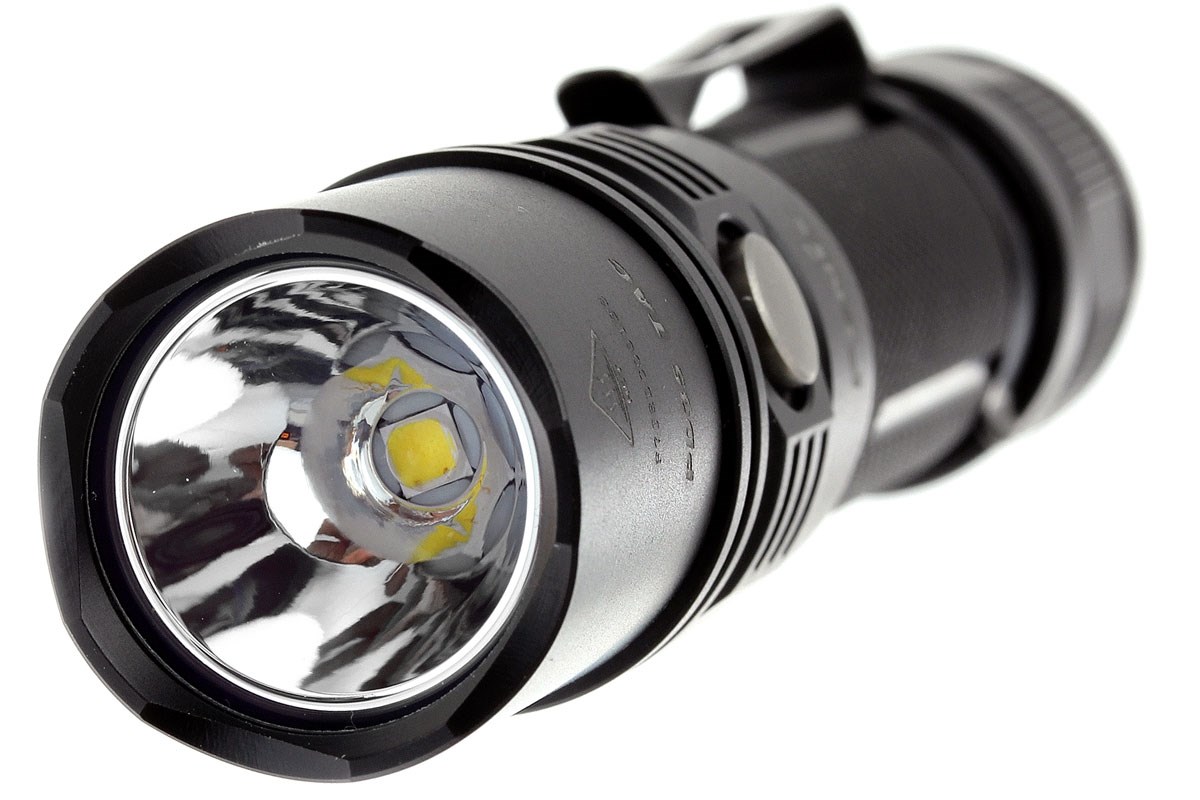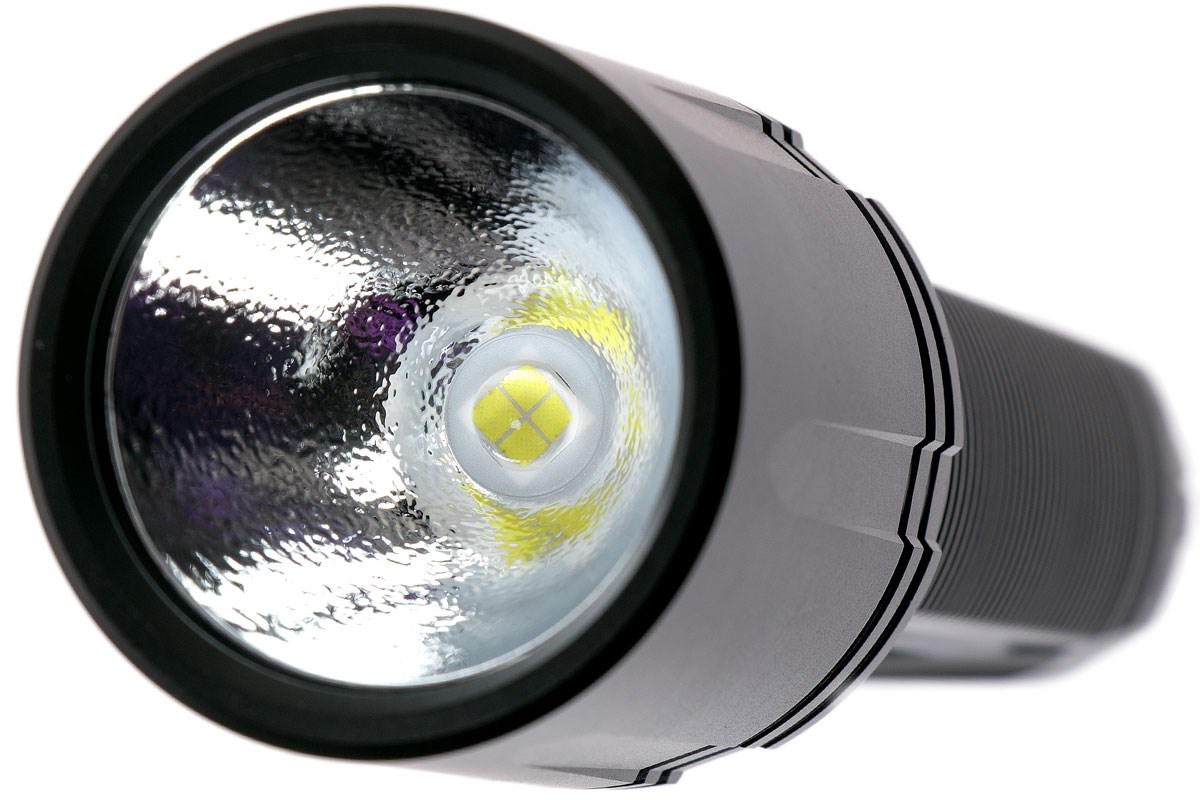 Light source
Initially light bulbs and HID's were often used to light up a flashlight. Today, however, brands only use LED lights. With the light source we mean the type of LED light that is used in the flashlight. This because each LED light is different. To work properly a LED light needs the right reflector.
Light image
The light image is key when choosing a flashlight. When we say light image we mean the beam of light as it is disperses from the flashlight. The light image of a flashlight is mostly determined by a combination of the light source (there are hundreds of different LED lights) and the reflector used. A small LED light with a long and deep reflector will create a smaller beam than a shallow reflector with a larger light source. A narrow beam is not as blinding to yourself and reaches further to make sure you can light up objects from a greater distance. A broad light beam is perfect for short distances and larger surfaces.
The colour of the light is also important: a warmer colour is better in foggy weather because you have less reflection. The colours also look better. Cold white light is more blinding and reaches further. Below you can see five flashlights each with a different light image.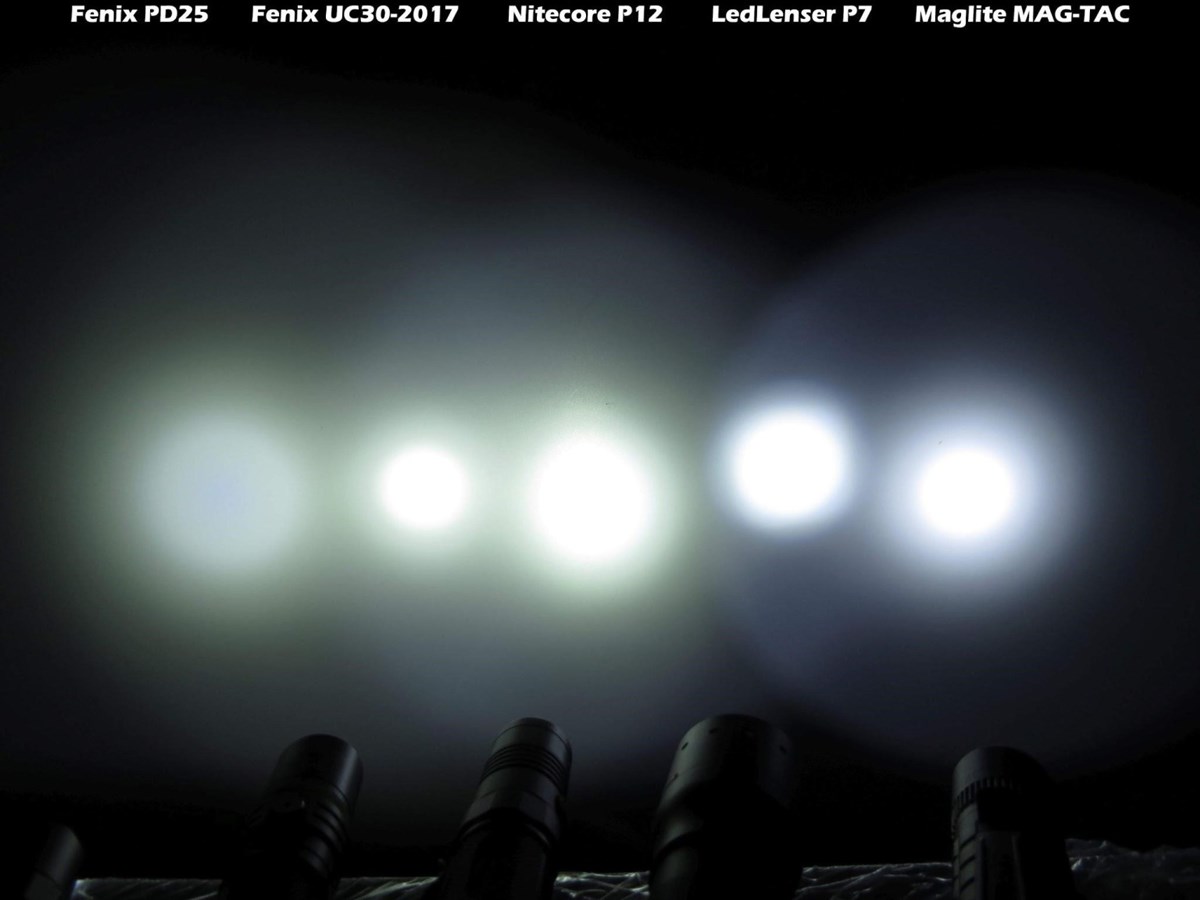 Most flashlights have a fixed focus where a part of the light is strongly bundled (the hotspot) while the rest takes care of a broad bream (the residual light).
Please note: flashlights with a fixed beam do not have the same light image. This depends on the light source and reflector used.
We can see a clear bundle with lights with a high LUX value in the centre of the hotspot. For this reason we test the light output of all our flashlights ourselves. Curious to find out how we do that and what the 'strongest' flashlights are? Read all about it in our strongest flashlight test.
There are also flashlights that give you a choice between two or more light images. Often these are flashlights with a focusable head, a so-called focus system.
What is a focus system.
A focus is a system that helps you influence the light coming from the light source. You do so by moving the reflector relative to the light source. With it you adjust the distance between the reflector and the LED light. This enables you to send more or less light into a specific direction making the beam narrower or wider. You often see this in Led Lenser flashlights.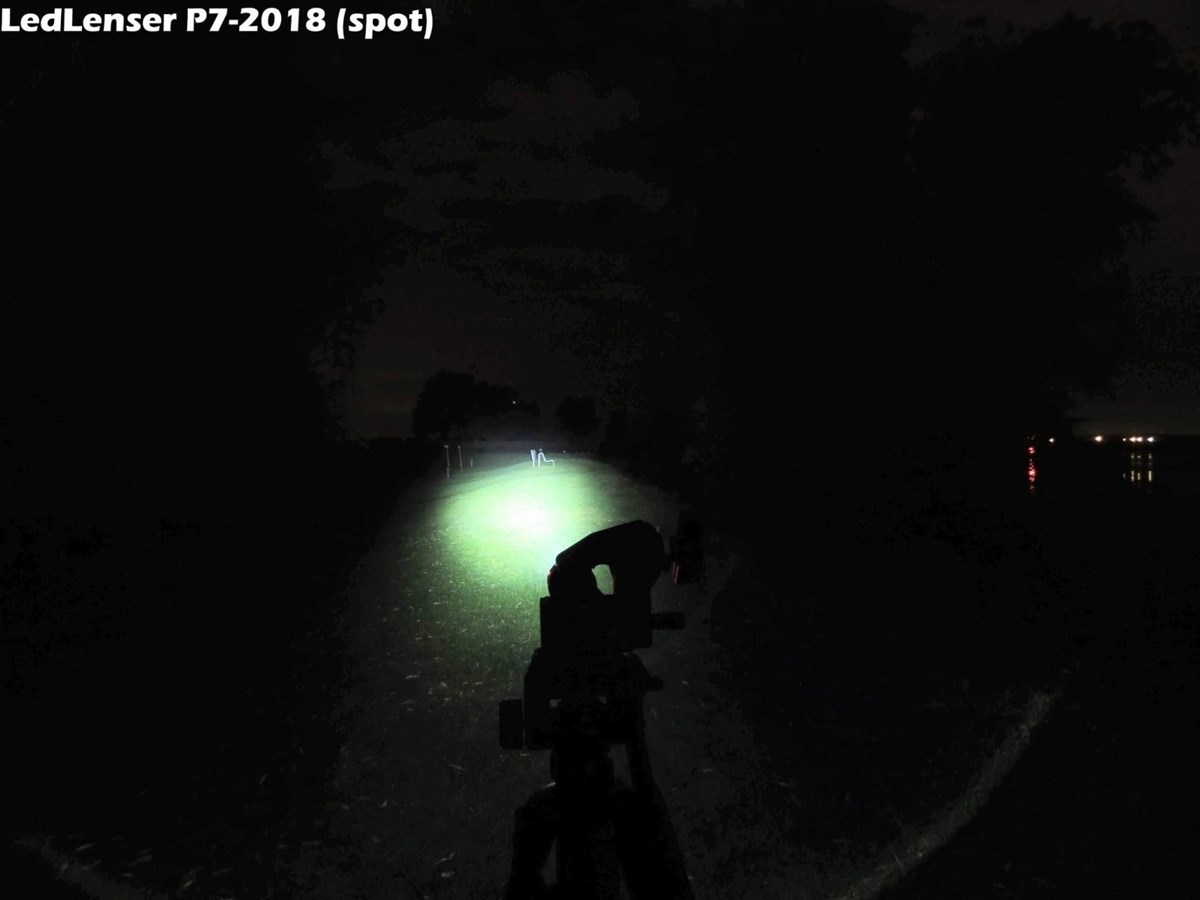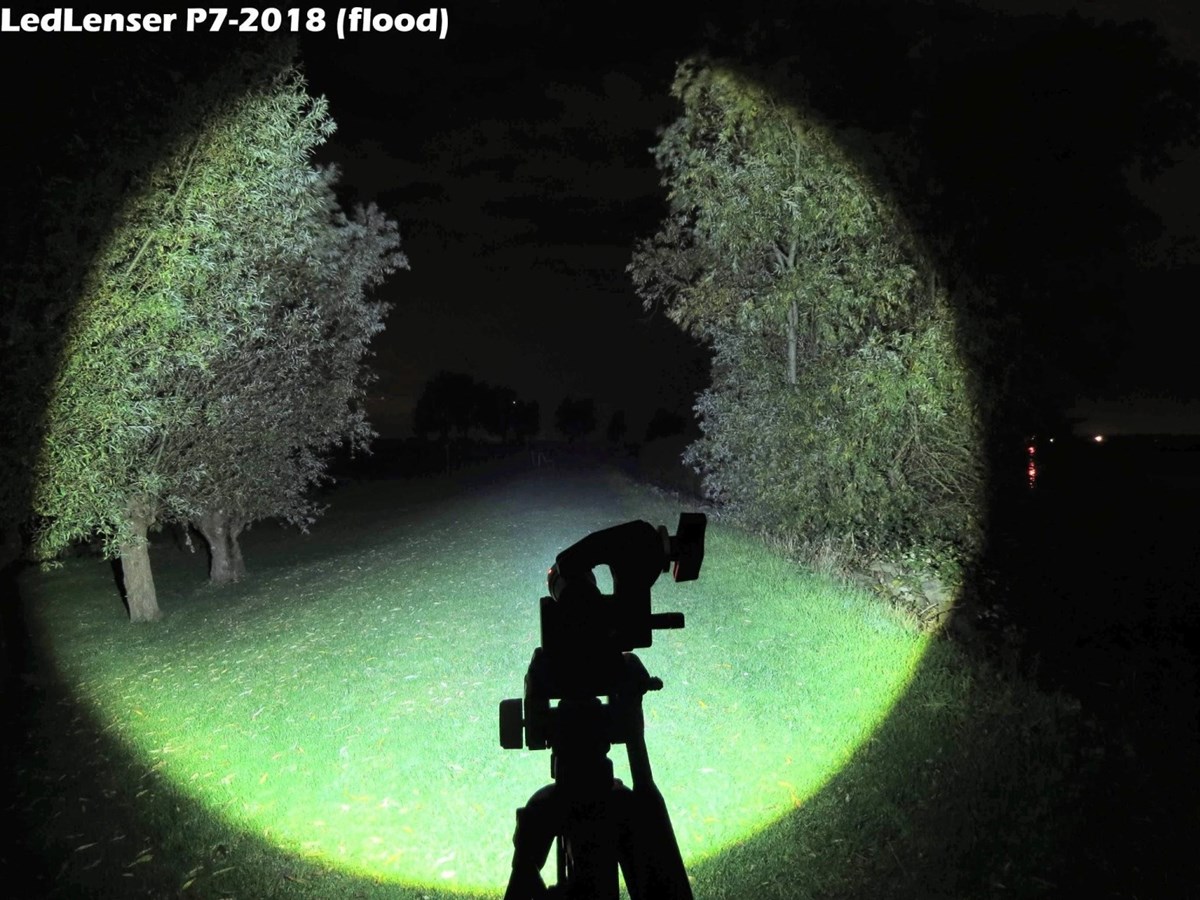 Flashlights without focus
Flashlights without focus are also called throwers and flooders. A thrower is a flashlight to helps you bridge large distances. With such a flashlight you can light up objects that are located far away. Throwers are perfect for security services, law enforcement and hunters.
A flooder has a broad beam and is therefore perfect to light up large areas at short distances. Flooders are great for hikes, camping, security services, supervision on locations or for photography.


All-round flashlight
All-round flashlights are a combination of a thrower and a flooder. Such lights have a relatively good beam distance and offer enough light to light up a large area. For most users a flashlight for in and around the house is sufficient. A good all-round flashlight is the Fenix UC30.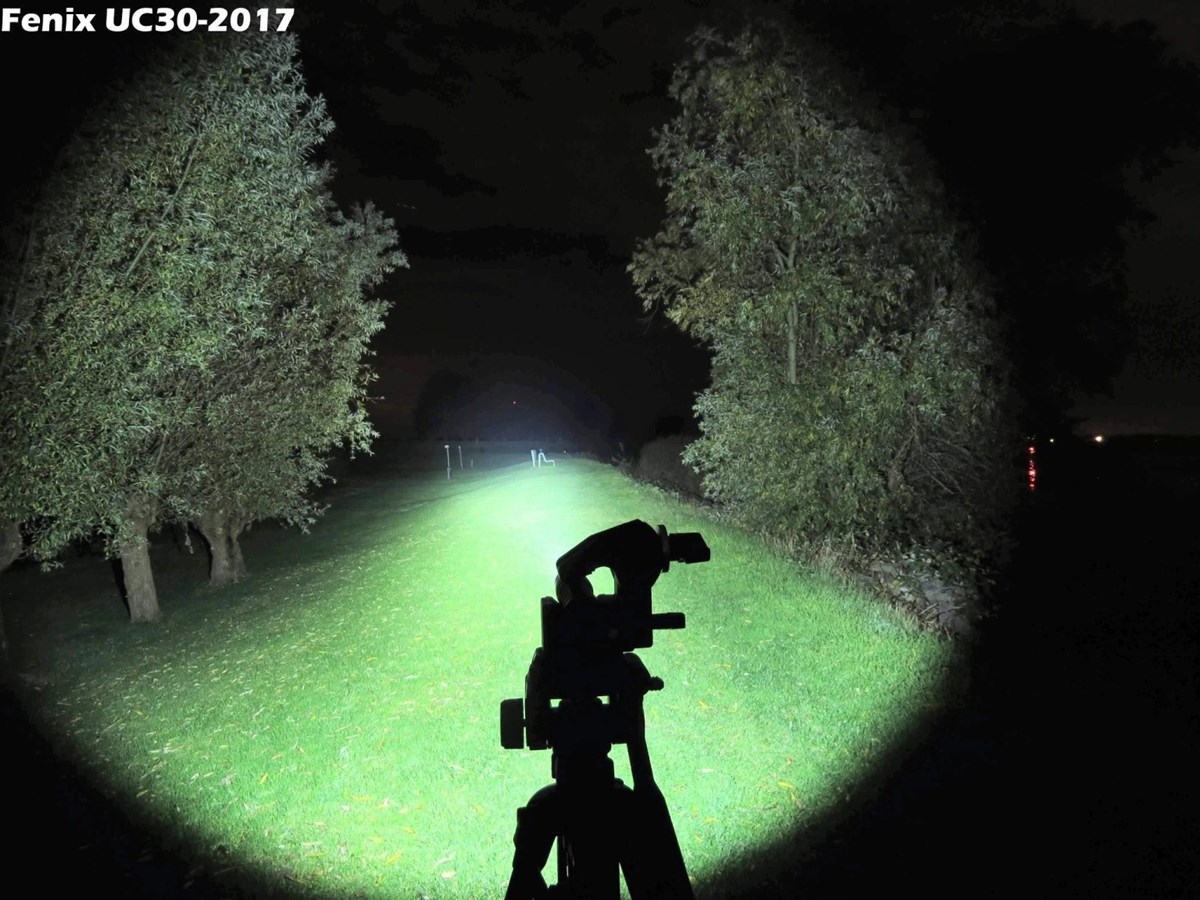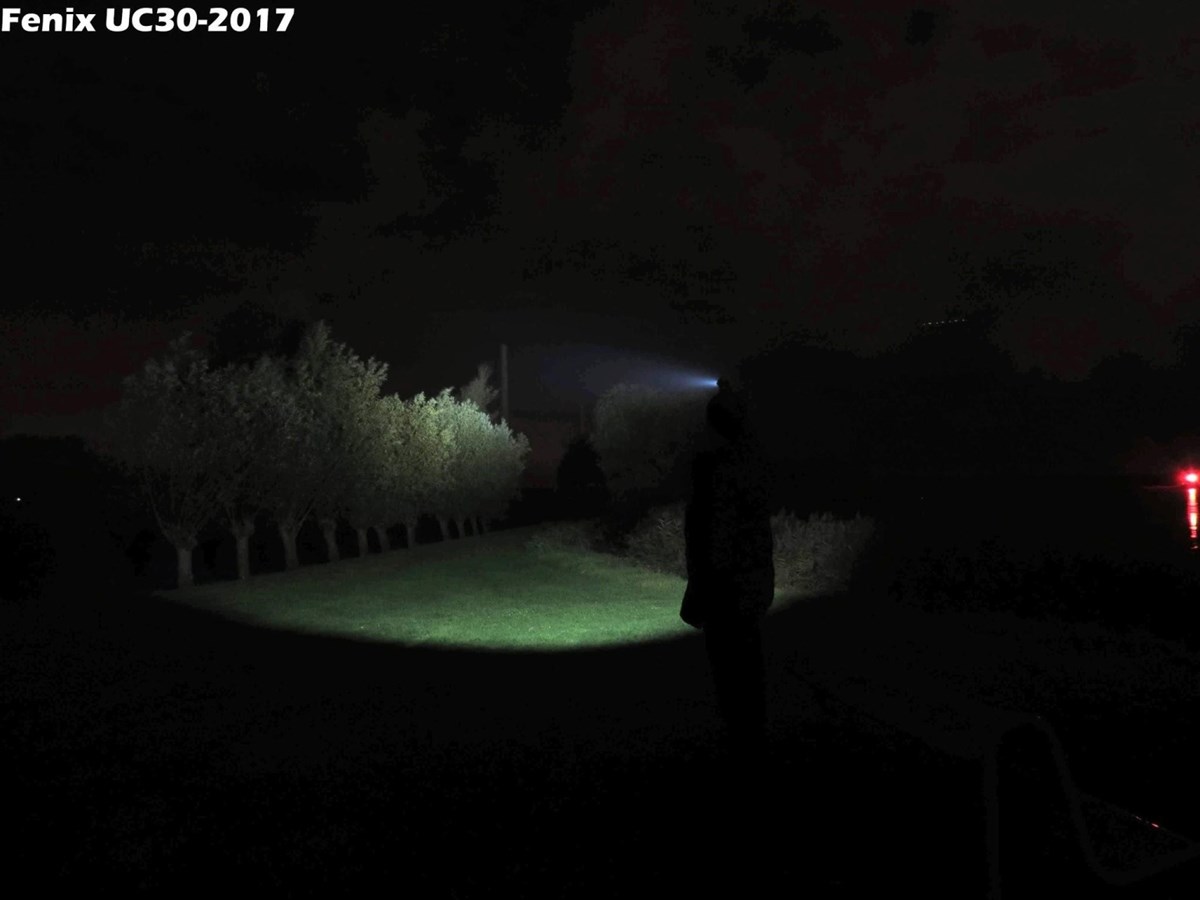 Are you looking for a flashlight for a different purpose? If so use our flashlight selection guide to find out which flashlight will suit you best.
We would like to thank Koen van der Jagt for the photographs.
---
<![if !IE]> <![endif]>