Victorinox Bantam Alox silver 5.2300.26 Swiss pocket knife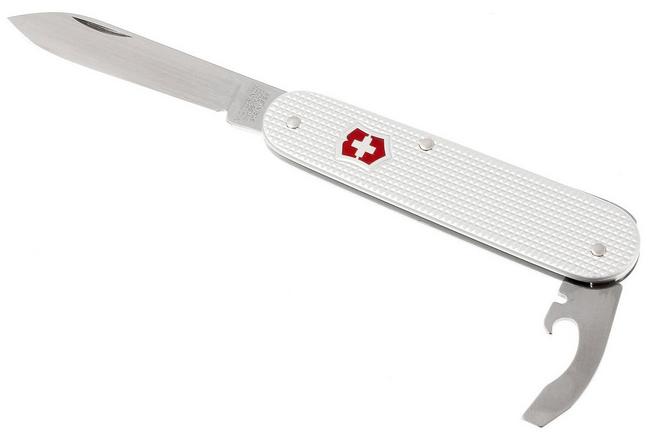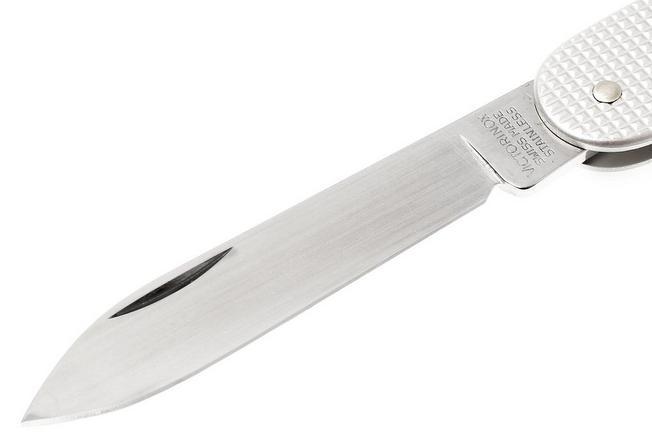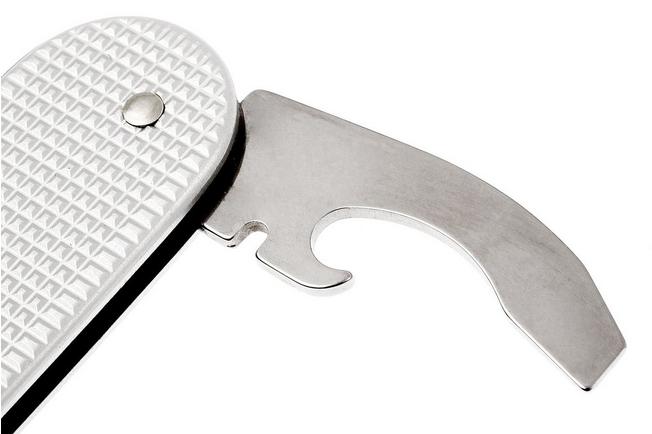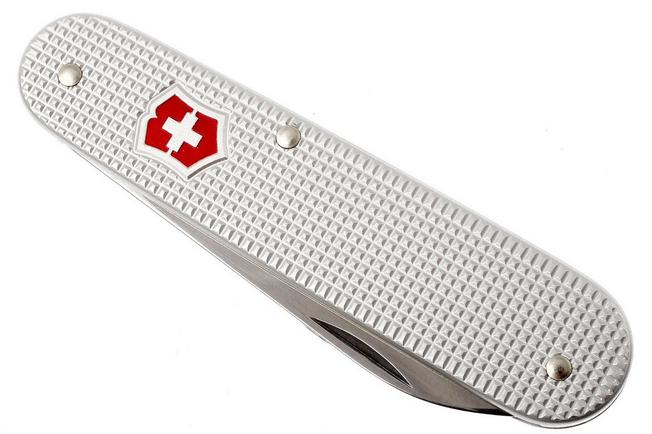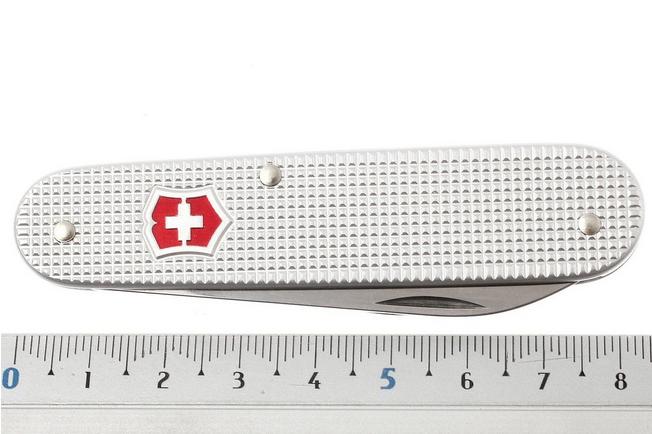 Article number VT5.2300.26
Victorinox Bantam Alox silver 5.2300.26 Swiss pocket knife
Unknown
This product has been ordered. The delivery time is unknown.
All prices include VAT, fees and charges
Fixed shipping rate of £8.50 for all orders
We ship from the Netherlands
Our customers give us a 4.7/5
Full description
Victorinox pocket knife with ridged alox scales (aluminium). Many lighter and thinner than standard knives. Two foldable parts with five functions.
Reviews
John Bornemann, Delft
Wednesday, 12 May 2021
---
Ross Collie, Dublin
Wednesday, 10 June 2020
I purchased this knife because I own a Swiss spartan and find I don't use half the tools and it's an unnecessary bulk. This knife has what are for me the two most important bits on a standard Swiss Army knife. The main blade and the bottle opener, which in this case also serves as a tin opener and a wire stripper as well as a flathead screwdriver! I've put this knife through it's paces and I bought it to use in retail work where I regularly cut boxes and things like zip ties, but I needed something stronger than a Stanley blade. It has been fantastic since day 1 and is so thin and light that you forget it is in your pocket. It's a slipjoint knife which is stiff at first to open and close but you quickly get used to it. I've used this knife for everything, even things it's not "meant" for. Like I used the bottle opener as a pry bar when trying to lift something I couldn't with my nails. This knife is 10/10 and I recommend it to everyone looking for something slim and light that has the amazing quality of Victorinox. My one "critique" if you can even call it that is that it sometimes falls out of my pockets unbeknownst to me because it is SO thin meaning it can easily fall down the side of sofas. But I bought it looking for a thin knife so it is perfect. 10/10. I love this knife.
---
Bertrand Eury, Charmes
Tuesday, 24 September 2019
---
Wayne Smith, Cardiff
Tuesday, 8 January 2019
A very thin knife, which means a comfortable all day carry, plus a realistic sized main blade to take care of most tasks that come my way in the course of the day. There are more useful knives on the market granted, but they are simply too bulky to carry in a suit / trouser pocket. Not the case with the Bantam! Very happy with this knife.
---
cnahon, Evry
Tuesday, 15 May 2018
---
See all reviews
Specifications
General information
Warranty on materials and manufacturing defects
Features & functions
bottle opener, knife, screwdriver, tin-opener, wire stripper
Can be opened with one hand
Article number VT5.2300.26
Victorinox Bantam Alox silver 5.2300.26 Swiss pocket knife
Unknown
This product has been ordered. The delivery time is unknown.
All prices include VAT, fees and charges
Fixed shipping rate of £8.50 for all orders
We ship from the Netherlands
Our customers give us a 4.7/5