On the hunt for the best hunting binoculars
Hunters use their binoculars intensively. Hunting binoculars are often also used in the early morning or at dusk. It therefore is very important for hunters to pay attention to the twilight factor and the exit pupil of binoculars.
Because hunters often look at higher distances, a not too small enlargement factor (8 - 10 x) is important. To also obtain a higher twilight factor and a larger exit pupil this soon leads to binoculars with larger objective diameters of 56 mm for example.
The disadvantage of binoculars with a large objective diameter is that the weight of the binoculars also slightly increases. It is therefore important, in particular in long term use, to keep an eye on the weight. A plastic body can make a big difference in weight compared to a magnesium body for example.
Water tight binoculars for hunters
A hunter in the field can be faced with rain. Nitrogen- based binoculars are water tight and perfectly resistant to rain. These binoculars must also be physically strong. The life of 'hunter's binoculars' is not always rosy.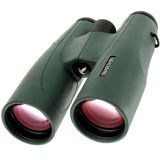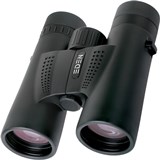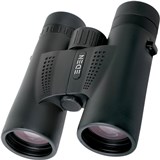 <![if !IE]> <![endif]>