Kitchen Knives & Cutting
Tomato knives
A tomato knife is a small knife with a blade length from 12 to 15 cm. The blade is serrated to cut through the hard skin of a tomato without having to press too hard. That leaves the tomato undamaged.
A smooth blade?
A tomato can be perfectly cut with a smooth blade. But then the blade must be razor-sharp. In practice (unfortunately!) that is often not the case. A serrated knife is then better suitable for cutting tomatoes.

Fork
Many tomato knives have a little fork to pick up tomato slices. The fork can also be used to remove the pips from the tomato.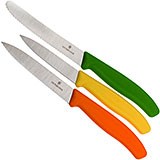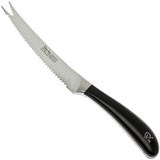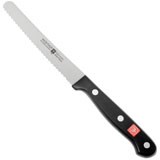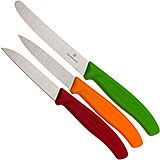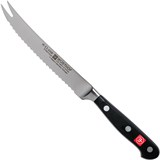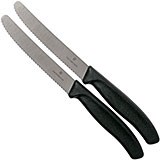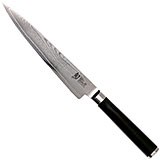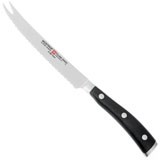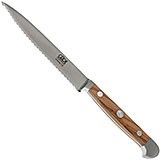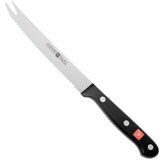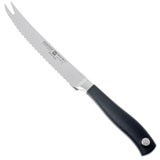 <![if !IE]> <![endif]>